The Council for Geoscience (CGS) is one of the national science councils of South Africa. The CGS is the legal successor of the Geological Survey of South Africa, which was formed in 1912 by the amalgamation of three former surveys, the oldest of which — the Geological Commission of the Cape of Good Hope — was founded in 1895. The Geoscience Act, Act 100 of 1993, as amended, established the CGS in its present form. The CGS is listed as a Schedule 3A Public Entity in terms of the Public Finance Management Act (PFMA) (Act No. 1 of 1999).
The CGS is a multidisciplinary institution empowered by diverse and highly skilled researchers who conduct world-class geoscientific research in order to contribute to:
• Mineral and Energy Development
• Water Security
• Efficient Land Use
• Infrastructure Development
• Geo-hazards Mapping (Community Safety)
• Innovation
• Geoscience Diplomacy.
The CGS employs a number of geoscientific mapping tools and technologies to understand the nature of the geology for the benefit of South Africa and the world. The CGS hosts and operates a number of key scientific assets that enable the development and dissemination of geoscientific data and knowledge. These include:
• Analytical services which host a number of laboratories.
• The National Core Library which hosts hundreds of kilometres of borehole core.
• National Geoscience Museum which has the largest fossil collection in Africa.
• The national seismic network which monitors local and global seismic activity.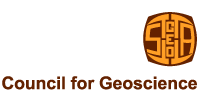 Subscribe for latest news and updates.