The laboratory of the Council for Geoscience (CGS) offers analytical and consultation services in regard to primary solid sample preparation, mineralogy, petrology, geochemistry, coal, petrophysical characterisation, environmental research and analysis. The facility supports the organisational Geoscience Technical Programme (GTP) and offers commercial services to local and international clients. Currently, the laboratory is working towards obtaining ISO17025 accreditation. Our data quality is greatly enhanced by our participation in a range of proficiency testing schemes and our rigorous quality management system.
The various components of the CGS laboratory are equipped with modern analytical instrumentation, along with specialised sample preparation and storage facilities. The analytical facilities of the laboratory support a range of geochemical surveys, environmental and water resource analyses, natural hazard investigations, mineral exploration, waste disposal and various processing and manufacturing industries.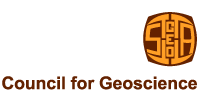 Subscribe for latest news and updates.